The Makarska Riviera is located along the Adriatic Sea in Croatia. The region is known for its picturesque bays that stretch along the coast and its crystal clear waters that are perfect for swimming and snorkelling.
It is a popular destination for water sports enthusiasts and offers many opportunities for sailing, surfing, diving and jet skiing. There are also many beautiful beaches in the region. These include the following three beaches:
Punta Rata Beach
The beach of Punta Rata in the village of Brela became popular with travelers from all over the world after it was awarded the Blue Flag, as the water here has the highest level of ecological purity. This makes it an ideal place for swimmers. The beach itself is lined with trees that provide enough shade to relax after playing beach volleyball, parasailing and banana rides. Punta Rata is considered one of the best beaches in Croatia for families and will keep you busy all day long.
Picture by markaska.rivieria.beaches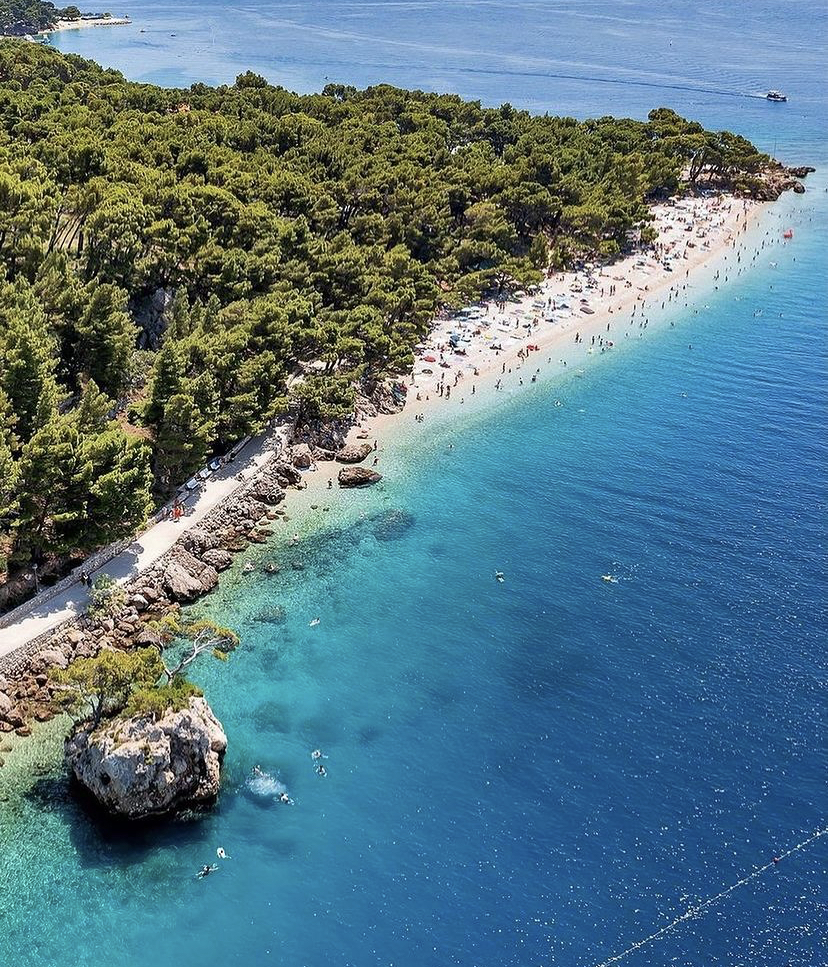 Nugal Beach
Nugal beach is very popular with nudists. It is also located in Makarska and is known as a movie-worthy beach with a 30-foot waterfall fed by a stream that comes down from Mount Biokovo and tumbles down the cliff face into the sea. Behind the beach is a pine forest that provides plenty of shade and privacy. There is also the Osejava Forest Park, which stretches for almost two miles from the beach and is well worth a visit.
Picture by vovan_photoman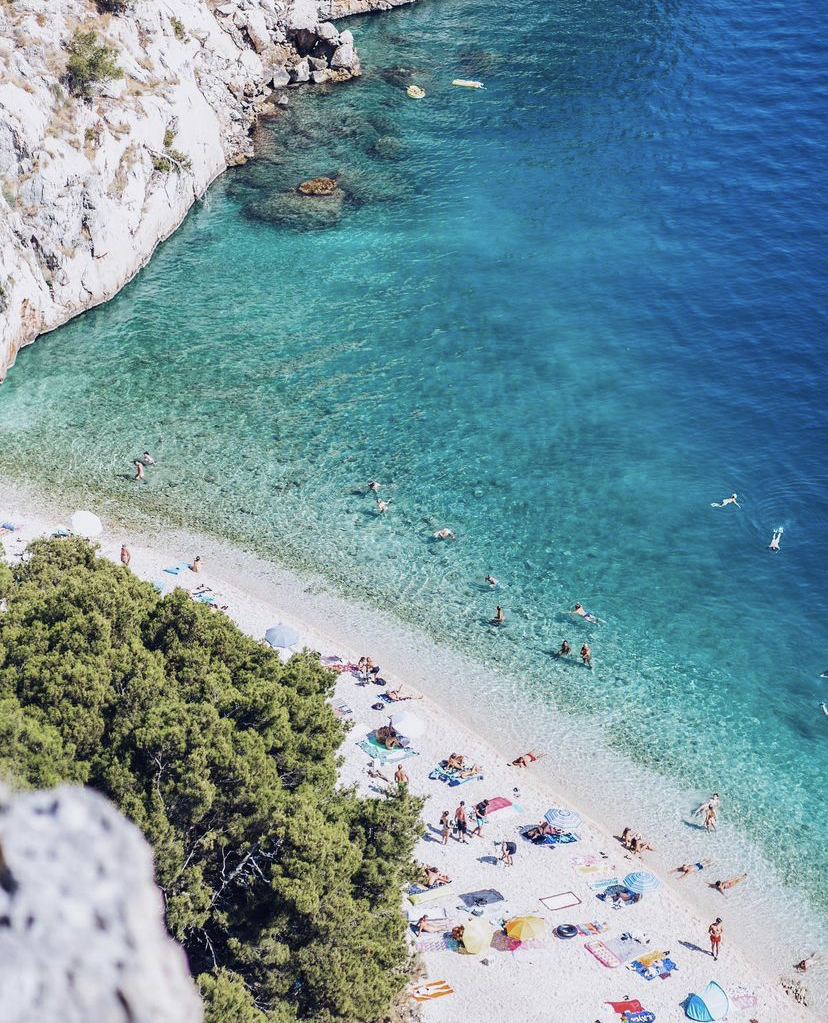 Promajna Beach
Promajna beach is located in the place Promajna (Makarska Riviera). This beach belongs to the category: pebble beach. The beach has a natural shade. You will find here a beach which offers you several possibilities. For the children there is a children's playground, as well as a water park. For those who want to enjoy the nature and relax, there are several sunbeds, as well as umbrellas available for a small extra charge. Furthermore, you will find several pubs, as well as sports objects in the immediate vicinity, so that an all-day stay is possible.
Picture by monaivalisa